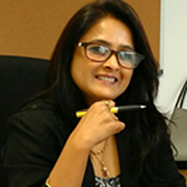 Dr. Bani Bora(Founder)
Dr. Bani Bora is in the field of training, teaching and research for more than two decades. Dr. Bani is a strong believer of change and rooted with community teaching, learning and development. From her associations with member organisations of Federation EIL, National & International NGOs as well esteemed academic institutions like Assam Agricultural University, Delhi University, Julius-Maximilians-University, Wurzburg, Germany, University of British Columbia, Canada, University of Alberta Libraries, Alberta, Dr. Bani strengthened her understanding about the process of bringing a change in others and in the community.It was with this vision of becoming the change that we want to change in others, Dr. Bani coupled with like-minded believers of change and formed Centre for Social Change. The journey thus begins..!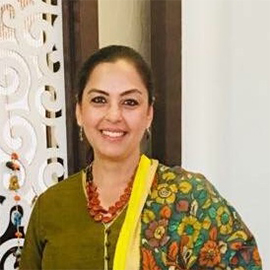 Jhula Baruah
Jhula Baruah is a lively, spirited and warm personality born to late Debendra Nath Bhattacharyya ( I.A.S) and Geetanjali Bhattacharyya. Youngest among three siblings, with a brother and sister, she completed her studies from Guwahati. She had a sound academic career, completing her H.S.L.C. from St. Mary's Convent Guwahati, moving on to doing her H.S.S.L.C and graduation from Cotton College, now Cotton University. She post graduated in Anthropology holding first class degree in both graduation and post graduation. Right after she joined Holy Child School as a teacher while simultaneously doing her Law and a course in computer studies. She shifted base from Guwahati to Delhi after her marriage to Manash Pratim Baruah, an entrepreneur, owning a company of diagnostic equipments and reagents. She got herself involved in company work learning accounting and book keeping in the process.
However, her career took a complete turn, when her husband's severe cervical spondolysis was cured by a treatment called reflexology and her foray into alternative healing happened. She too suffered severe lower back pain after the birth of her two sons and through reflexology and yoga, she brought herself out of the condition. The immense health benefit brought on by these two disciplines made her study the subjects in depth and she certified herself to practice as well as teach them along with healing people through reflexology and yoga. Thereafter she delved deeper into alternative/complimentary therapies through meditation, art therapy, Angel Therapy and Reiki, She studied all the three schools of Yoga- Shivananda, Ashtanga and Iyengar and is a very strong advocate of good health.
But, as destiny would have it, adversity struck her in the form of breast cancer and together with conventional treatment and the power of the mind already developed by the practice of the above mentioned branches of study, she combated the deadly disease with positive mindset . Cancer sensitised her feeling for people going through agony and with a sense of giving back to society, she began working for people afflicted with cancer by giving motivational and moral support, participating in cancer awareness programs. She is actively associated with Cankids , an organisation dealing with cancer in children and supports it's donor programs.
Jhula Baruah takes keen interest in gardening and is a nature lover. She is an ardent traveller and her travel experiences are worth reading. She looks for finesse and beauty is every aspect of life. Her easy and warm disposition earns her a lot of friends and well wishers. She plays the roles of a daughter, daughter-in-law, wife, mother and above all a health coach with great positivity and strength.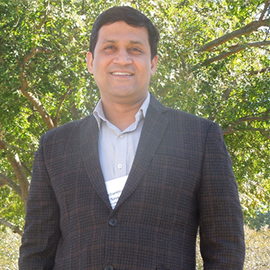 Mohammad Naved
Mohammad Naved is a senior development professional
with Master of Social Work (MSW) from Aligarh Muslim University and one and half decade of work experience with international development agencies, national civil society and community-based organisations . Naved has developed sector-leading expertise and experience in shaping and leading inclusive development approaches. He has hands-on experience in project implementation, policy advocacy, grant making, donor management, partnership management, financial management and capacity building of multiple stakeholders on diverse issues at pan India level. He has managed a team of 20 and an annual budget of $ 3 million to deliver development programmes alongside 13 local partner organisations.
Naved brings on board strong experience of implementing the projects and programs on issues related to child right and child protection, education, livelihood, youth development, gender, health & disability and Water, Sanitation and Hygiene (WASH) in both urban and rural setting. He has been professionally associated with WaterAid India (UK based charity) more recently and previously with ChildFund International (US based charity), Rajiv Gandhi Foundation (RGF), International Youth Centre, and National Institute of Public Cooperation and Child Development (NIPCCD), GoI. He has experience of managing grants from AusAID, Bill & Melinda Gates Foundation (BMGF), United States Agency for International Development (USAID), Government of India, Corporate Social Responsibility (CSR) etc. Naved has presented his work on various international platforms in United Kingdom (UK), USA and Africa. He is a recipient of number of scholarships from The Dutch government, BMGF, World Health Organisation and Governor of Gangwon Province - Republic of Korea to present his papers/posters and participate in the technical trainings. He is a lifetime member of "National Association of Professional Social Workers in India (NAPSWI)".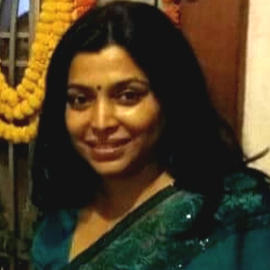 Nayana Chowdhury
Nayana Chowdhury is a dotted mother for twenty years with multi tasking excellence starting from family management, pursuing hobby, professional contribution in the field of education as well as maintaining social relationships in a balanced way. Nayana used to teach children from marginalised communities nearly for ten years in a formal school set up and nearly for five years in informal set up. To make teaching & learning effective Nayana used to consult child psychologist and adopt different methodologies for teaching different child. Just after completion of her post graduation in English from Dibrugarh
University, Assam, Nayana worked in Tinisukia College, Assam for a short period of time before shifting to the Northern part of India. She intends to bring change in the lives of people by creating scopes through education, developing skills and bringing awareness for the environment .