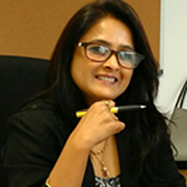 Dr. Bani Bora(Founder)
Dr. Bani Bora (Ph.D, LLB) has professional experience of working with academic institutions and social sectors since 1996. She received her education from esteemed academic institutions namely Assam Agricultural University, Avinashilingam University and Delhi University, and specialized in the field of Extension Education along with a degree in Law. "Empowerment of Women through Gender Resource Centres in Delhi", an impact study of government's intervention programme in collaboration with non-governmental organizations was her research area for Ph.D study. As a guest faculty at the department of Adult, Continuing Education and Extension, University of Delhi, Dr. Bani used to teach Research Methodology, Counselling of Marginalized Communities and Extension Education. She recently joined the panel of Visiting Professorship at the International Institute of Adult and Lifelong Education (IIALE), New Delhi. Dr. Bani also has association as visiting scholar at the Julius-Maximilians-University, Wurzburg, Germany and the University of British Columbia, Canada. Dr. Bani's research papers were published in journals of national and international repute. She has also authored two books: Empowerment of Marginalized Women: A Study of Gender Resource Centres in Delhi and Legal Right Awareness for Women: Trainer's Handbook
Her associations with National & International NGOs as well as Academic Institutions has contributed towards her expertise in planning and management of development programs, training, teaching and research. Dr. Bani recognizes that the quality extension education, empathetic approach and people's participation are the three powerful agents of social change. It was with this vision of joining together to bring the desired positive changes in the society Dr. Bani coupled with like-minded believers of change and formed Centre for Social Change, a Registered Charitable Trust in 2018. Award and Association as Member Recipient of Ambassador for Peace Award from Universal Peace Federation, New Delhi Member, Indian Adult Education Association, New Delhi Member, Mobilization: Society for Community Mobilization for Sustainable Development, New Delhi Member, Editorial Advisory Team, Journal of Contemporary Issues in Education, Hosted by University of Alberta Libraries in 2014-15 Member, Visiting Committee of Home for Female Beggars, Constituted by Department of Social Welfare, Government of NCT of Delhi in 2008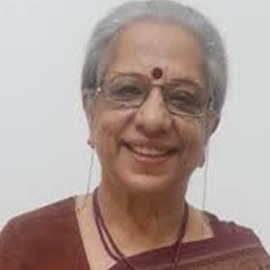 Dr.Mridula Seth (Advisor)
Dr Mridula Seth was teaching for 25 years in the Lady Irwin College (Delhi University) and took voluntary retirement to join the United Nations Population Fund (UNFPA) India as Technical Adviser (Adolescents & Youth) for 9 years. She is volunteering with NGOs in the area of adolescent drug abuse and mental health. Her special interest is in capacity building of field level functionaries for building life skills for empowerment of various group with special needs.
Dr Seth strongly believes in promoting partnership between academic institutions and grassroots organizations involving youth as advocates for mental health and substance abuse. She is recipient of Fulbright post-doctoral research fellowship and Tagore Literacy award.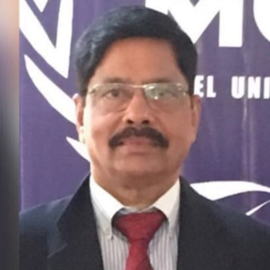 Dr.Shankar Chowdhury (Advisors)
Dr. Shankar Chowdhury has more than thirty years of experience in health, education and development sector. He worked closely with Government and Civil Society Organisation in national programmes, such as Sarva Shiksha Abhiyan, Sakshar Bharat Abhiyan, Technical & Vocational Education, Adolescence Education, AIDS and Life skills Education. Dr. Chowdhury superannuated from UNESCO Cluster Office (for Bhutan, India, Maldives and Sri Lanka) located in New Delhi. As Senior Program Manager in the Education Sector, he engaged with the Governments of the above mentioned countries for advocacy and program implementation of UNESCO flagship programs such as, 'Education for All', 'Literacy and Adult Education' and 'Preventive AIDS Education in Schools' among others. While at UNESCO, he played key advocacy role in various UN thematic areas, such as the Common Country Assessment (CCA), United Nations Development Assistance Framework (UNDAF) and Joint UN Technical Assistance on AIDS (JUNTA) and was an active team member in instituting Knowledge Management Communities. In addition, he also served as a Program Specialist in Division for the Promotion of Quality Education at UNESCO HQ in Paris, where he was responsible for capacity building of member countries in developing action plans for implementing health promotion, life skills and AIDS education in schools. Prior to his UN tenure, Dr. Chowdhury was a Faculty member (Addl. Prof) at the Centre for Community Medicine, AII India Institute of Medical Sciences, New Delhi, where he taught health behavior and health promotion to medical and nursing students. In 1992, even before the Government's response to HIV prevention (NACO), Dr. Chowdhury and team started NGO-AIDS Cell at AIIMS for spread heading HIV prevention with Civil Society partners. The focus was on capacity enhancement of CSOs to dovetail HIV and life skills related issues into their existing agenda. Dr. Chowdhury holds a PhD degree and is currently a freelance consultant - technically supporting national and International Civil Society Organizations in ending violence against children including child marriage.